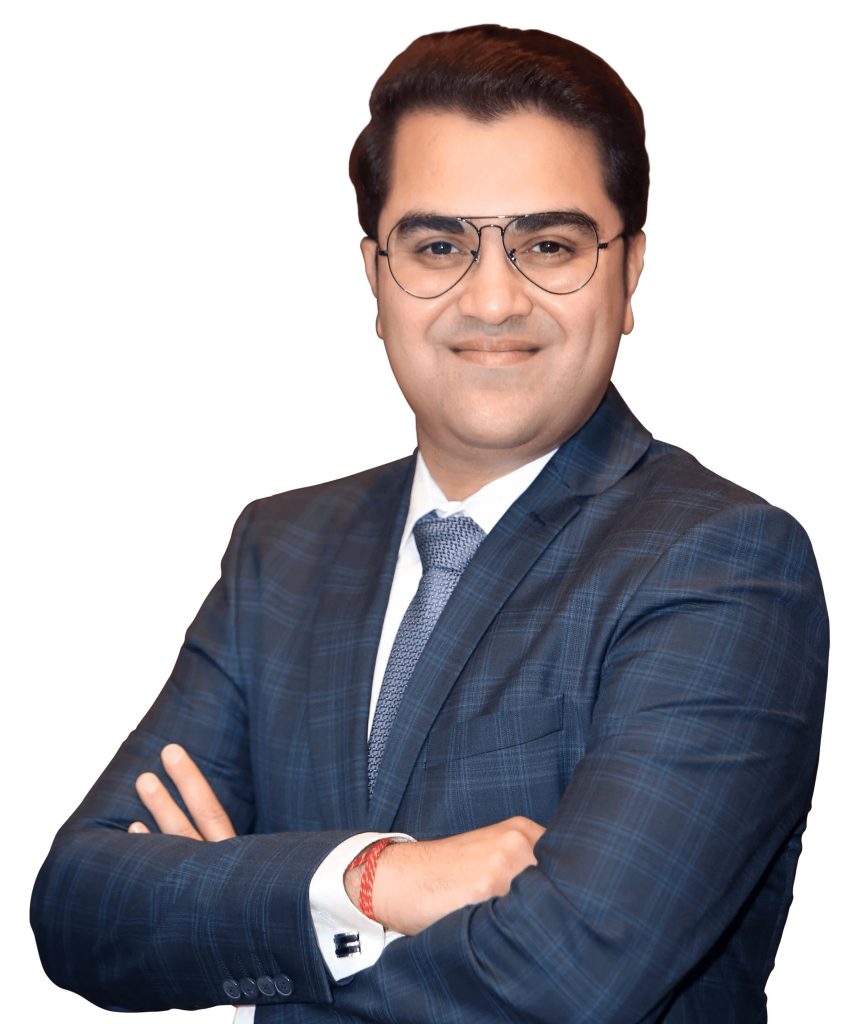 Abhay Bhutada
Managing Director, Poonawalla Fincorp
Managing Director, Poonawalla Fincorp
Abhay Bhutada is an accomplished leader and Managing Director (MD) of Poonawalla Fincorp Limited (PFL), a systemically important non-deposit-taking NBFC headquartered in Pune, India. With over 15 years of experience in commercial and retail lending, Abhay is a Qualified Chartered Accountant, passionate about using technology to enhance customer experience, and has been instrumental in setting up the lending business for the Poonawalla Group.
His vision of leveraging technology to enhance financial services has led to the growth and success of the companies he has been a part of.
Abhay Bhutada was born on 12th September 1985 (Age 37) in Latur, Maharashtra, India. He graduated in Commerce from Symbiosis International University in 2005, and in 2009 became a Chartered Accountant. Abhay started his professional journey in 2010 as an SME Finance Professional with the Bank of India. Since then, he has been a serial entrepreneur, earning multiple awards and laurels. In 2016, Abhay founded TAB Capital Limited, a digital-lending NBFC focused on retail loans, including MSME and consumer lending.

In 2019, Abhay co-founded and joined Poonawalla Finance Private Limited as Managing Director and CEO, where he developed a digital-focused approach to lending. Under his leadership, the company reported profits in its first year of operations and received an external credit rating of "AA+" by CARE Ratings Limited.
In 2021, Abhay spearheaded the acquisition of a 3-decade old financial services conglomerate and successfully integrated the acquisition and transition process with his digital-first approach.
Currently, Abhay serves as MD of Poonawalla Fincorp Limited, focusing on developing new business avenues, strategizing and executing business targets, and prioritizing digitalization, risk management, and corporate governance. Under his leadership, Poonawalla Fincorp received an external credit rating of "AAA+" by CARE Ratings Limited. He has consistently demonstrated team and leadership development skills and strongly focuses on improving culture and systems to build a profitable franchise with good asset quality.
Abhay is actively involved as a member of renowned industry forums such as CII, ASSOCHAM, FICCI, and FIDC. He has also contributed towards Corporate Social Responsibility in healthcare and education.
He has been recognized for his contributions to the industry, earning accolades such as the "Young Entrepreneur of India 2017," "Promising Entrepreneur of India 2019," and "40 under 40 Most Influential Leader for 2020-21." In his personal life, Abhay believes in mindfulness in the workplace and enjoys gardening, practicing yoga, and regular exercise.
Abhay believes every day is a new opportunity, every failure is a stepping-stone, and every milestone is a chance to introspect and improve.
Opening address by Abhay Bhutada, MD, Poonawalla Fincorp at Rising India Summit 2023